When a call is made to a Delacon tracking number a notification email will be sent to your nominated email address. Included at the bottom of the email are links to provide a rating of the call from 1 to 5: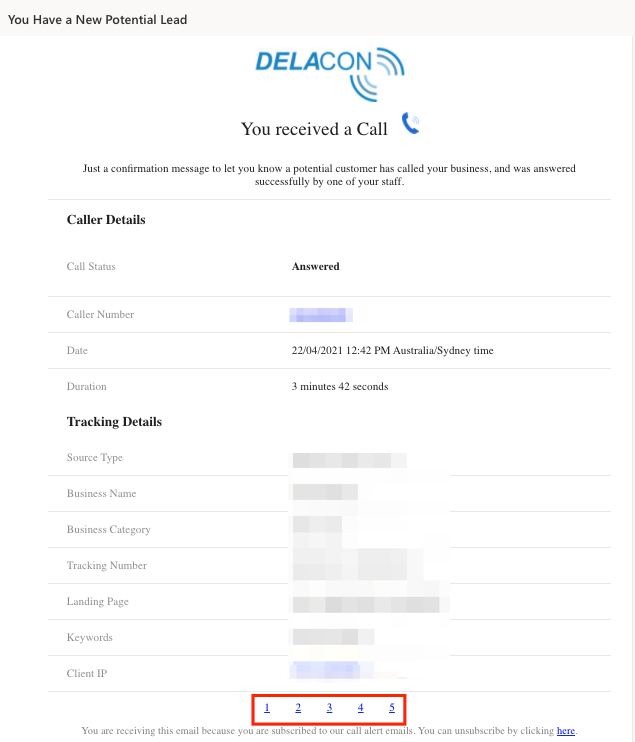 When the required rating is clicked your website browser will open with the message "Rating request accepted" to confirm that your call has been rated successfully.
To see the ratings for your calls, please open the Call Log and navigate to the call in question. Under the Detailed Call Log you will see the rating that was selected.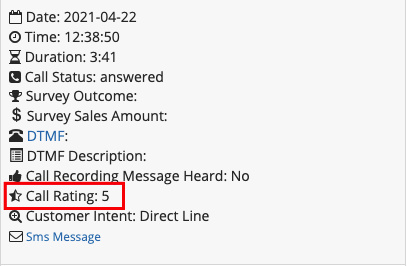 If you do not see the Call Rating section, please click on the dropdown on the Call menu and ensure that Rating is displayed.