Introduction
---
The Services Overview provides a list of all services and numbers assigned to your account as well as a high-level snapshot of their configuration.
Click on the Edit button to enter the interface for additional features and configurations for each service.
Access
---
You can access the Services Overview by logging in to the Delacon portal and navigating to Services > List Services.
Alternatively, you can click on this direct link: https://pla.delaconcorp.com/siteui/services/listservice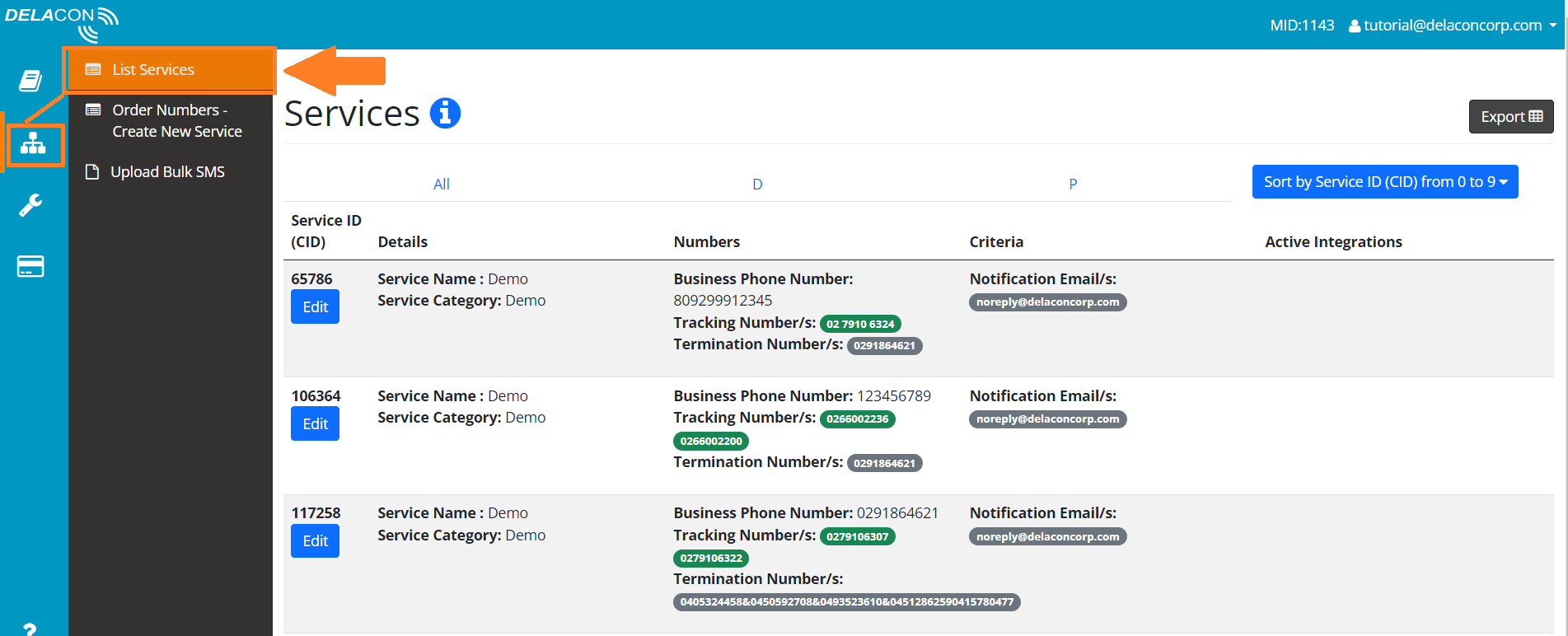 By default, all services are sorted by the Service ID number from oldest to newest. You can filter the services by clicking on the relevant letter of the alphabet or you can change the order of the services.
Export overview
---
You can export the Services Overview into a CSV file by clicking the

button on the right hand side.