In order to reset your password, please check out below approaches. Please note some approaches might not be available for your type of login.
Password reset in the Delacon portal
1. Log into your Delacon portal.
2. Navigate to Settings and click on the "Change Password" sub-menu
3. Complete the required fields and click on the "Change Password" button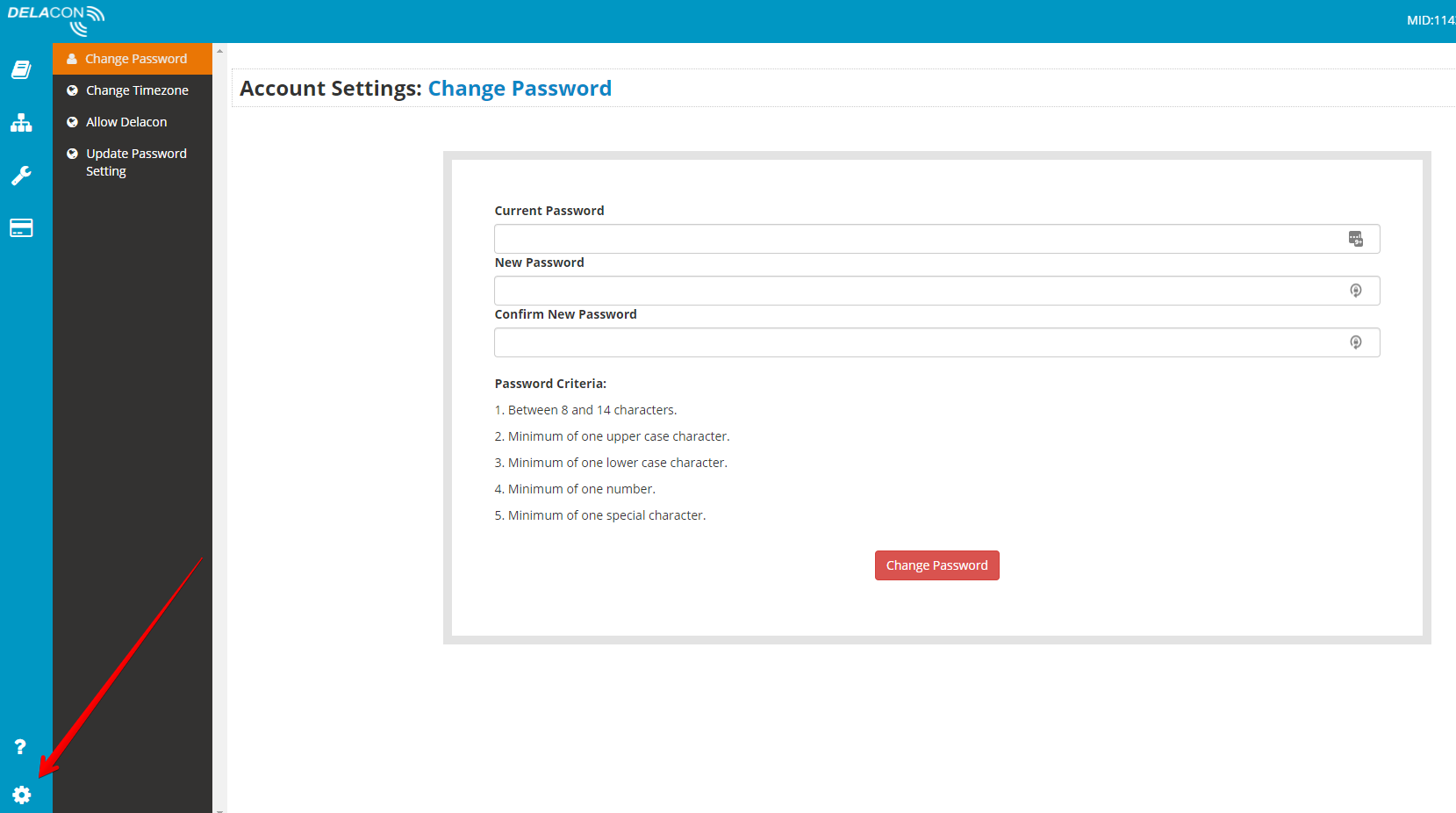 If you are logging into the Delacon portal with a Super User account, the particular MID that is being updated will be shown onscreen
Password reset with the "Forgot Password" link
1. Open the login page of the Delacon portal.
2. Click on "Forgot Password" and type in your e-mail address that also acts as the login username. Please note this will need to be a valid e-mail address that you have access to.
3. You will receive an e-mail with instructions on how to reset your password. Please check your SPAM folder if you cannot find that e-mail. The sender for that e-mail is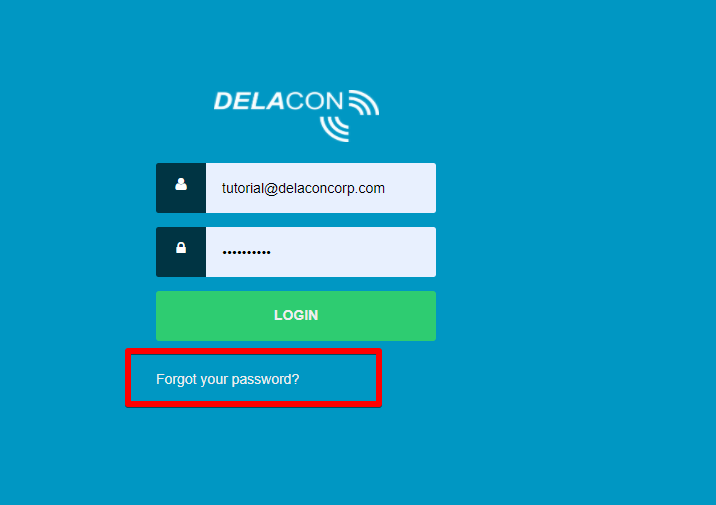 Password reset by Delacon Support
1. If none of the above approaches are available to you or you are facing any issues, please submit a request to support@delaconcorp.com and we can reset the password for you.
Related Articles: