There is an option to define the "Operator Hours" of your IVR, ie. the times of day when your calls will be routed through the IVR.
Outside the defined operator hours, calls will be routed according to the main setup.
1. log into the Classic Portal with your Delacon credentials.
2. In the campaign directory, click on "Edit" for the campaign with the IVR

3. On the left hand side, find and click on "Configure IVR"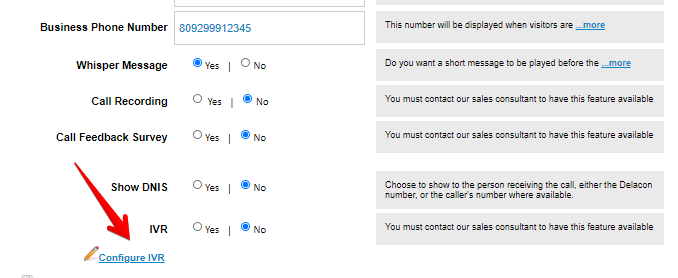 4. In the IVR configuration, click on "Operator Hours"

5. In the Operator Hours configuration menu you can now specify the days, times and time zone of your business hours. Please note that the configuration only allows regular business hours eg Monday to Friday 8am to 5pm. If you have irregular business hours eg Monday to Thursday 8am to 5pm and Friday 8am to 4pm, please contact Delacon Support who will be able to assist with the setup.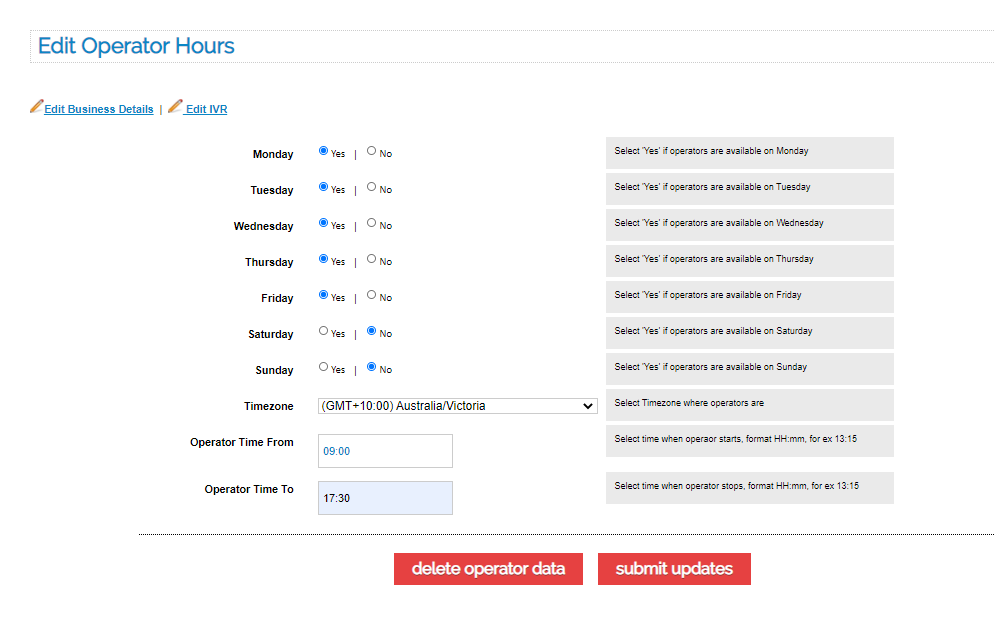 6. Click on "Submit Updates" to save your changes. The IVR will now only be active for the days and times you have defined in the setup. For all other times, calls will be routed based on the setup on the main interface as below.