Introduction
---
Our Call Transcription feature sits alongside your phone system so there is no need to make any changes to your existing infrastructure. Calls are transcribed in almost real time and will be available shortly after the call has finished.
Step 1: Log in to the Delacon portal here
Step 2:
Detail call level analysis report for a call is available by clicking on the Analyse link found in Call Log report or Keyword Analysis/Sentiment Analysis report under the Speech Analytics Reports.
Call Log -> Call Log Report -> Analyse Link
Speech Analytics Reports -> Keyword Analysis or Sentiment Analysis
Step 3: Call Analysis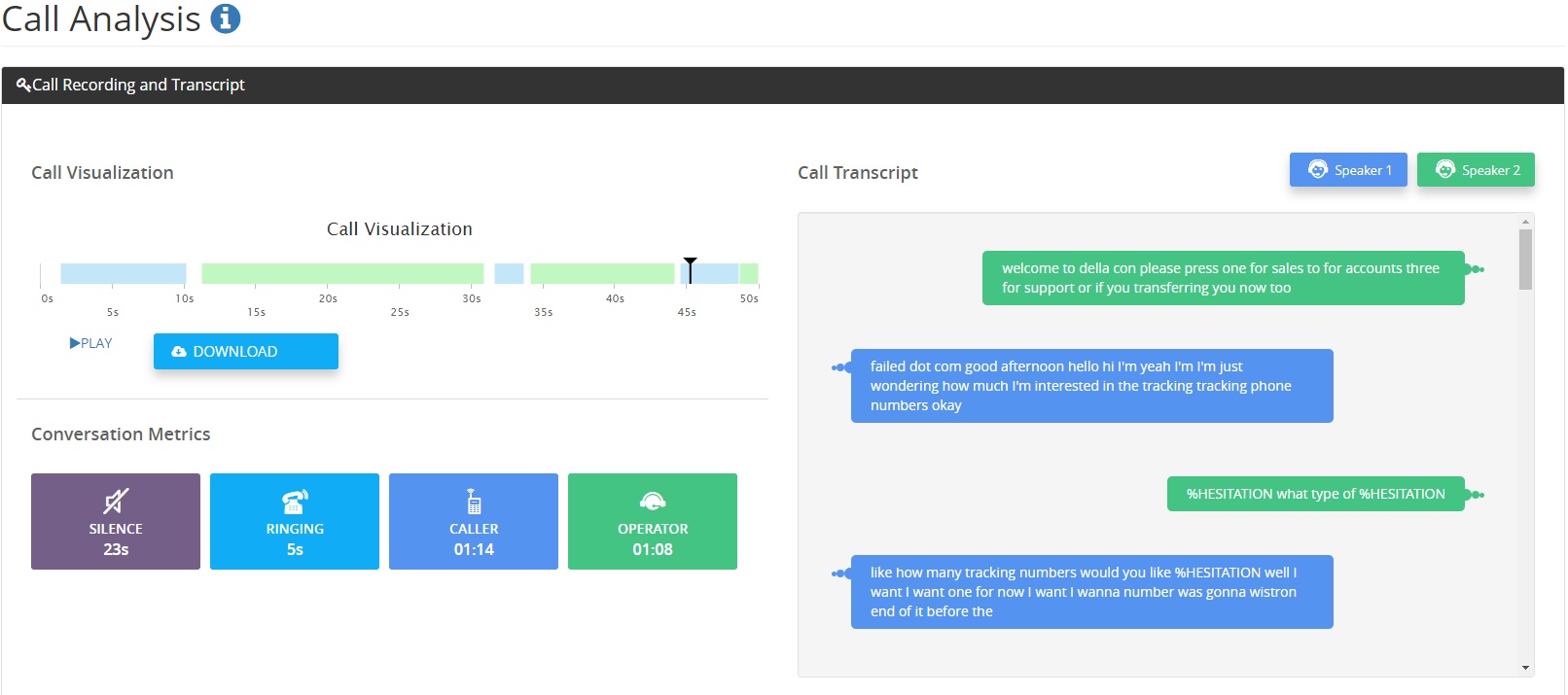 Call Recordings and Transcript
---
Call Visualization
The recorded call can be played with the PLAY button. The speech of each speaker is displayed in different colours for easy identification and analysis.
The audio file can be downloaded using the DOWNLOAD button.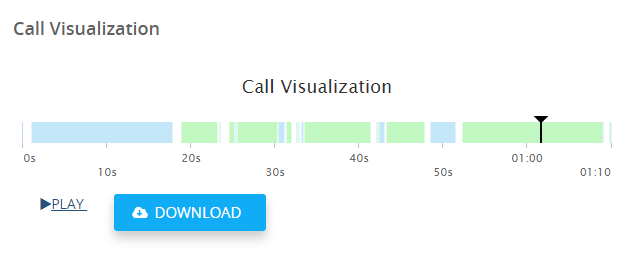 Conversion Metrics
SILENCE: total time duration for which both the speakers are silent.
RINGING: Duration of ringing.
OPERATOR: Total time duration for which Speaker 2 is talking.
CALLER: Total time duration for which Speaker 1 is talking.

Call Transcript
Calls are transcribed with approximately 80% accuracy, allowing you to analyse the recorded conversation which is converted into text.
Note: Speaker identification is available only if the recorded audio is stereo with each speaker recorded in separate channels. If the recorded audio is mono with both speakers' speech on the same channel, Speaker 1 and 2 are not identified.
Please see example below of what a transcription looks like.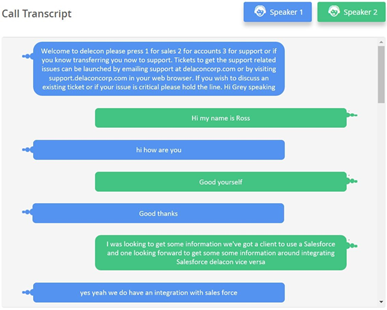 Speech Analysis
---
Speech Analysis allows for the easy navigation of transcribed call statistics. You are presented with data such as call category distribution, keywords and other pre-determined fields specific to your business or industry.
Call scoring
The Speech Analysis module computes the confidence score for each of the defined categories. If no category is defined, by default, it is assigned to "general" category. As a standard, the call is assigned to the category with highest confidence score.
Keywords
The Speech Analysis module provides the top keywords present in the conversation. It can also identify pre-defined keywords and phrases of interest and report in this list of top keywords.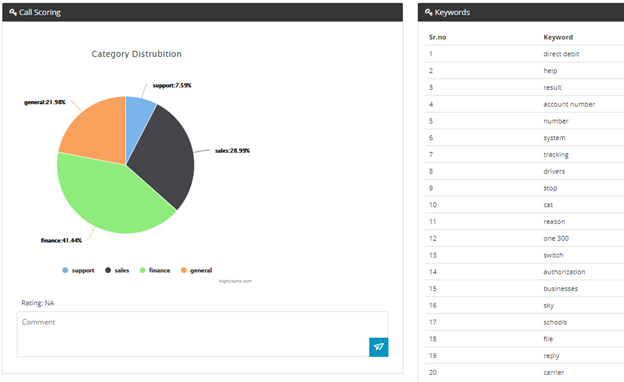 To learn how to configure Speech Analytics on your account, read our Speech Analytics Configuration Setup Guide.
To learn more about the Call Categoriser, go here.
To learn more about Keyword Spotting, go here.