Option 1
1. Log into the Classic Portal with your Delacon credentials.
2. Navigate to the Billing menu and select Billing report.
3. Click on export list in CSV and the system will immediately start the download. The file will contain an overview of all tracking numbers, their assigned CID, business name and termination number.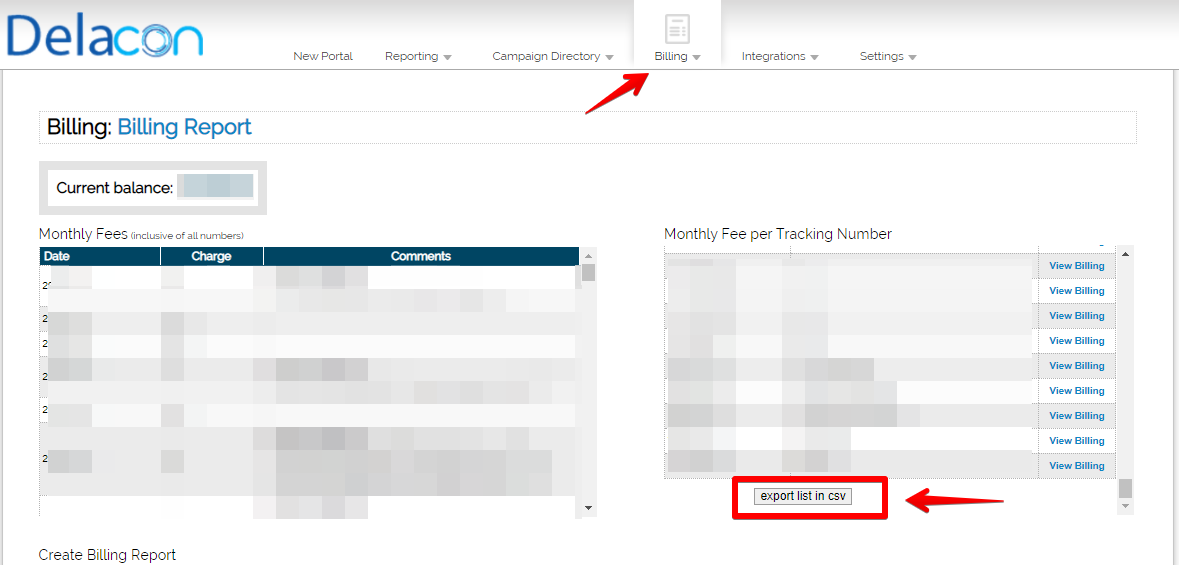 Option 2
For a more comprehensive audit, please contact our Delacon Support team who will be able to assist.