Introduction
If you are looking to calculate your cost per acquisition/CPA from AdWords campaigns, ad groups and keywords, this guide will show how to set this up within Google Search Ads
CPA refers to the cost to acquire a sales transaction.
Setup
Step 1
Log in to your AdWords account and click on Campaigns tab in the Campaigns page.
Click on Columns drop down menu and select 'Modify Column'


Step 2
Select/Click on Custom columns then +CUSTOM COLUMN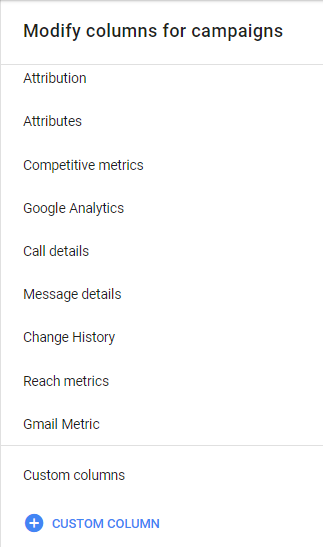 Step 3
Put a label name example 'Cost per Acquisition (Delacon Calls)' then choose Cost / conv. As the METRIC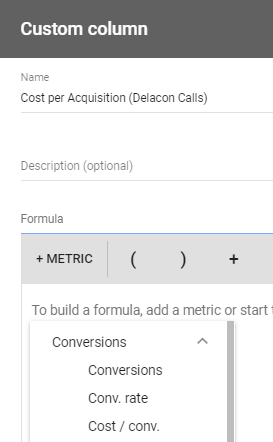 Step 4
In the Segment menu on the right side, click on Conversions then Conversion action.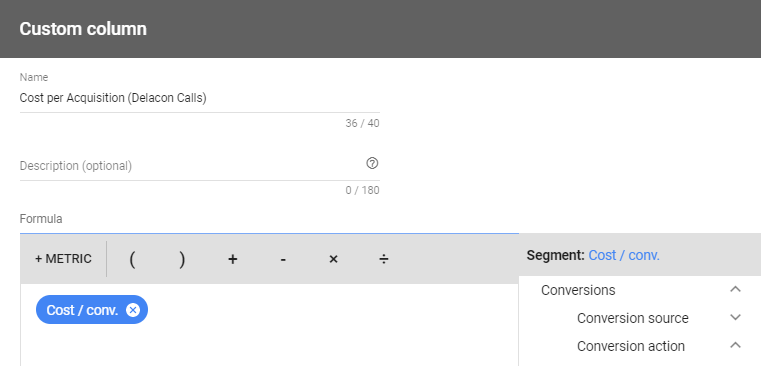 Step 5
Scroll down to select the Goal conversions for Sales Closed / transactions then Click Save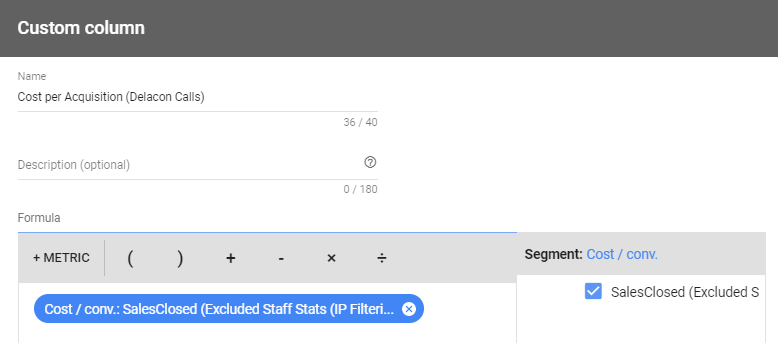 Step 6
Choose column format as Money ($) then click Save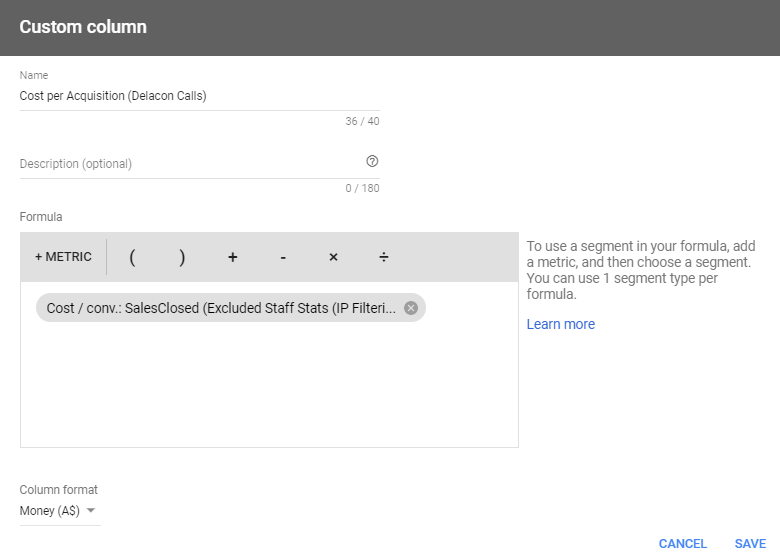 Step 7
Once this has all been completed, add Cost per Acquisition (Delacon Calls) to the columns by clicking Apply button

Cost per Acquisition should be available along with other Google Search Ads data

If you have any questions or require further assistance, please don't hesitate to contact Delacon support