The Campaign Report provides an overview and summary of the volume of calls received on each of your Delacon campaigns, allowing you to easily compare performance of numbers assigned to different channels or customers. The report includes both a table and graph providing valuable information such as CID level call volumes, which calls are online and offline and the percentage of missed calls at a quick glance. This makes it easier for companies with many CIDs, as they can both see the number of calls for each campaign visually and also sort this information from high to low. From Delacon's Campaign Report companies can conveniently see, which of their campaigns are doing the best. The Campaign Report is broken down into the following sections.
The campaign report can be found under Reporting > Campaigns or by clicking the following link: https://pla.delaconcorp.com/siteui/reports/campaignreport

The Campaign report can also be exported as a csv file.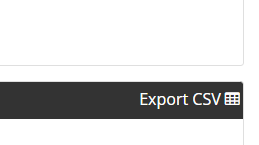 A graph showing the total calls received for each service ID (CID) over the reporting period. The totals can be displayed when hovering over the graph elements.

Details of the total calls received for each service over the reporting period, highlighting;
The service ID
The service name and category
The total of calls with website session information (online) and calls without (offline)
The total calls received
The average duration answered calls, how many calls were answered and how many were not

The campaign report is particularly useful for a company with many CIDs. As seen below, the example MID has 3 different CIDs tracking on 3 different websites with 3 different IVRs. The campaign report makes it easy for them to have a quick overview of their call details.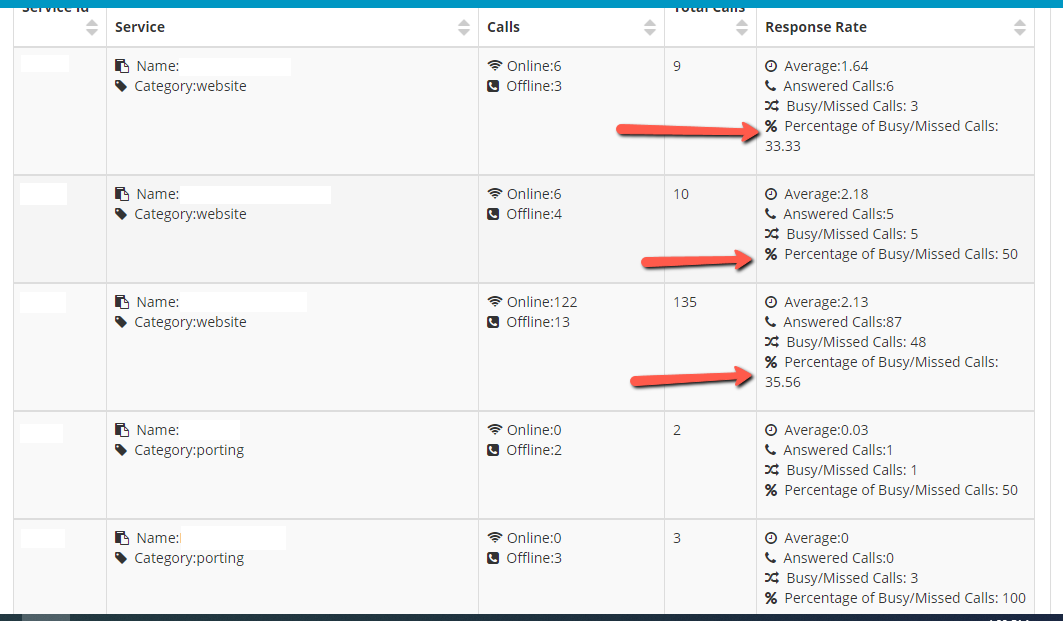 The campaign report can also be sorted from high to low to easily see, which services are doing the best. This feature can also be used to see, which services are showing a high percentage of missed calls. This can be used to investigate if there are actually missed calls or if there are any issues with the IVR.