Introduction
---
You are now able to change the time-zone in the Delacon Portal to facilitate even more efficient operation in your geographical location. This new feature enables easier reporting as all times will be shown according to your selected location.
Once you login to the Delacon portal, navigate to the top right-hand section and select settings-> Change Timezone


Select the appropriate time-zone and click "Change Time Zone"

You will then receive a message saying that the time-zone has been successfully updated.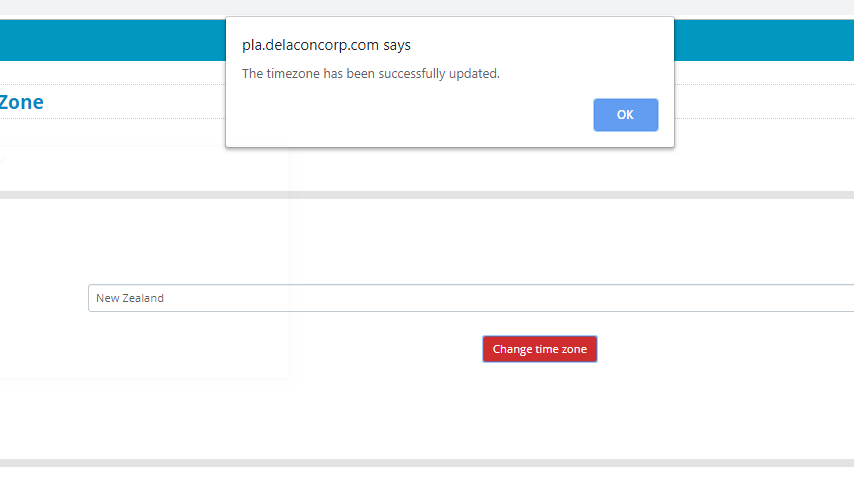 From this point onwards, all records relating to this specific MID (In this example it would be MID:6 shown in the first picture), will operate using your selected time-zone.