Setting up the Source/ Medium values in the Delacon Portal
---
Defining the source/medium field will enable more meaningful reporting in Google Analytics by capturing all offline calls. The fields that were previously undefined can now be accurately measured to track all calls coming from call extensions, Google my business, social media, print, tv, radio and more. This means a complete picture of your sales and marketing efforts and a better understanding of campaign performance.
Step 1: Login to the Delacon portal. Click on Menu -> Integrations
---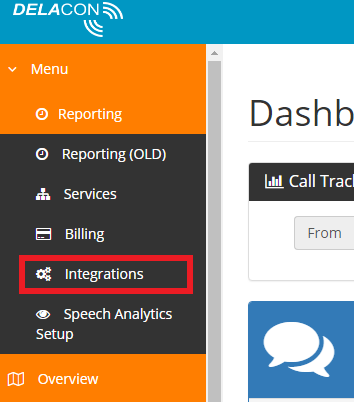 Step 2: Select Google Analytics
---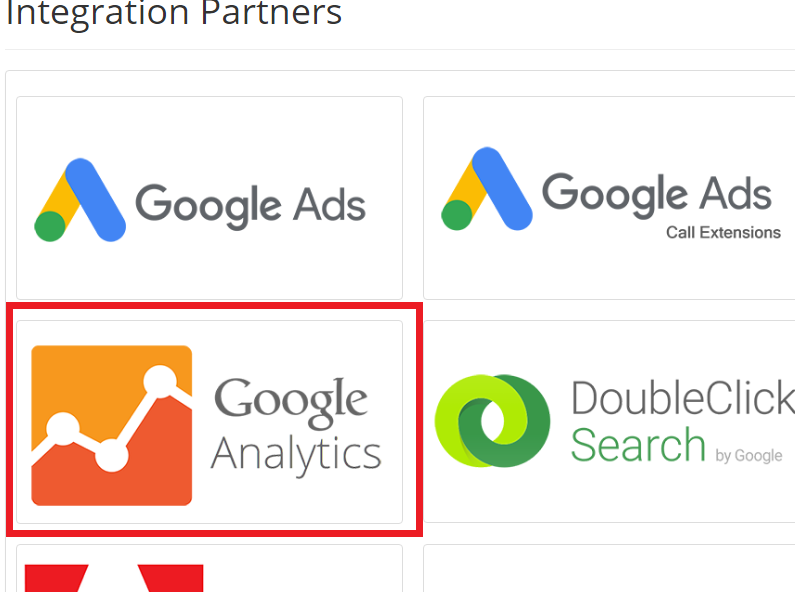 Step 3. For Existing Integrations, click Modify on the right hand side of your integrations to edit your source/medium value.
---

Step 3 b. For New Integrations, click New Integration-> Select your relevant service ID from the Service Selection->
---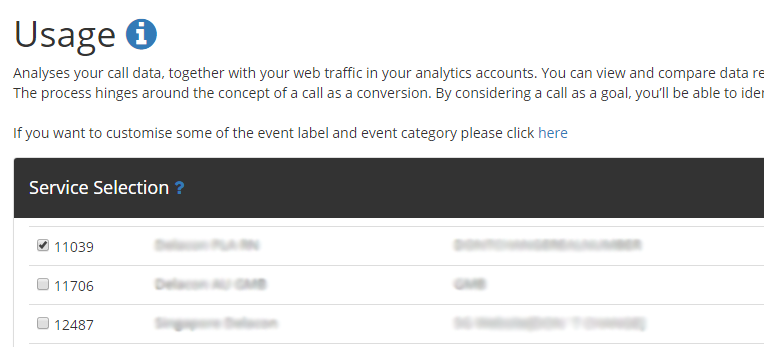 Step 4. At the bottom right hand corner of the page you will find the source/medium values. Enter what you would like to pass to GA. Examples of valuable sources include Call Extensions, Google My Business, Social Media and other offline sources such as Radio and TV. The source should be defined as the name of the source while the medium can have a broad definition (CPC) or a more specific definition such as (Callext) depending on your preference.
---

Examples:
Call Extensions or Call Only Ads= Source: Google; Medium: CPC or Callext
Google My Business= Source: Google; Medium: Organic or GMB
Print= Source: Print; Medium: Sydney Morning Herald
Tv= Source: TV; Medium: Channel 7
Radio= Source: Radio; Medium: Nova
Step 5. Click on Integrate to complete the integration.
---