Introduction
---
If you are looking to calculate your cost per call from AdWords campaigns and ad groups, this guide will show how to set this up.
Creating Custom Columns
---
We need to create 3 custom columns:
Delacon calls – the total number of calls you receive from AdWords campaigns
Cost/Delacon call – Average cost per call
Delacon Call % - your call conversion rate
Step 1:
Login to your AdWords account and click on Campaigns tab in the Campaigns page.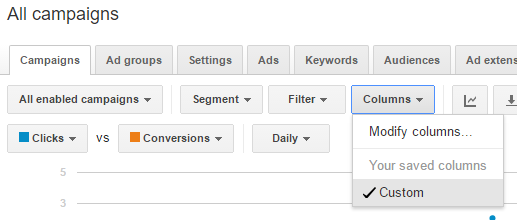 Click on Columns drop down menu and select 'Modify Columns…
Step 2:
Select/Click on Custom columns: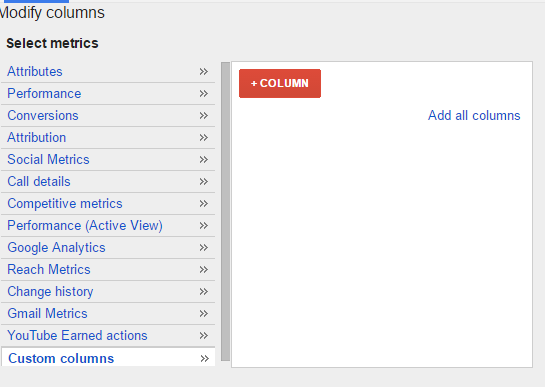 Step 3:
Click on +Column button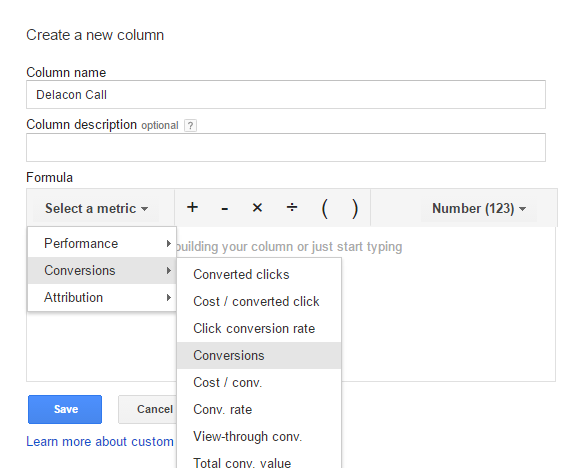 Step 4:
In pop up box, name the column, 'Calls' and in the Metric drop down list select 'Conversions' and 'Conversions'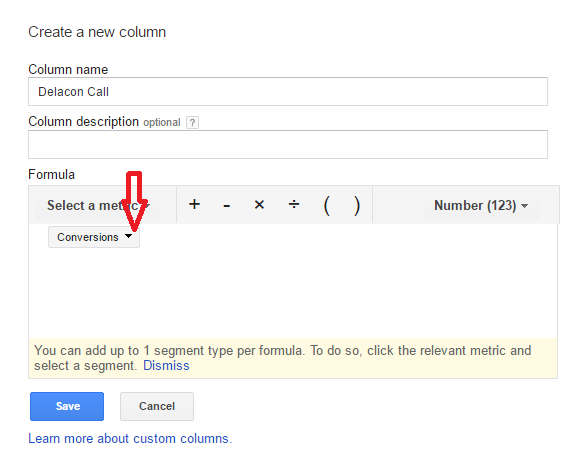 Step 5:
Click on small triangle to the right of Conversions then click on 'Conversions again' then select your Delacon call tracking goal'. This might be called Delacon live Conversion however you may call it what you want.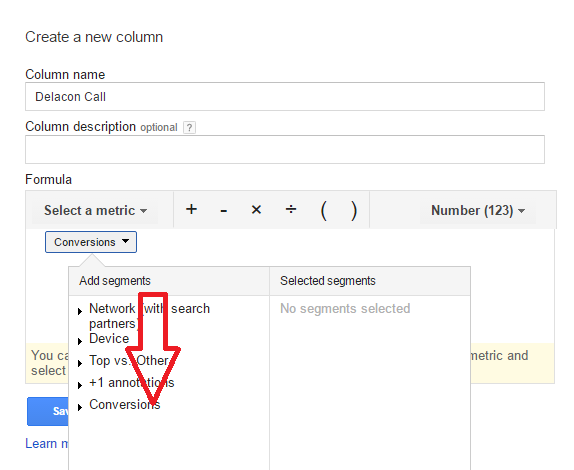 Step 6:
Press Save
Repeat Steps 2 – 6 using different conversion metrics:
Cost/conversion for Cost/Delacon Call column
Conv.rate for Delacon Call % column
Step 7:
Once this has all been completed, add all the columns to your table by clicking on the small arrow to the right.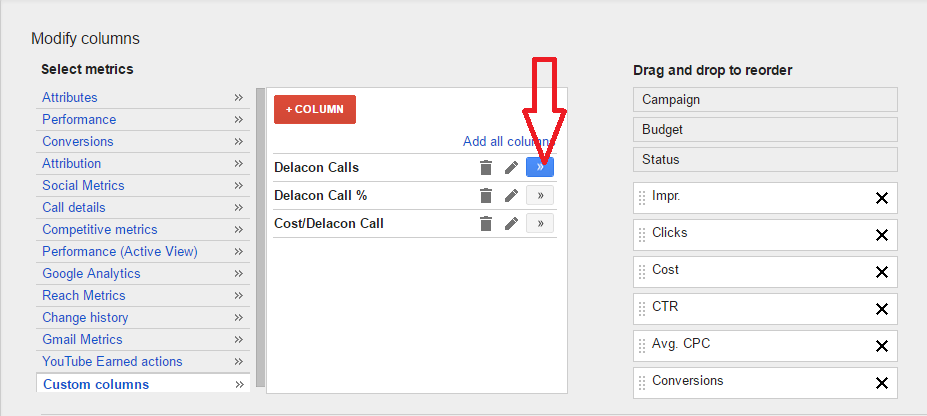 If you have any questions or require further assistance, please don't hesitate to contact Delacon support.