Introduction
---
Domo
Domo is a leading cloud-based business intelligence and data visualization tool. It provides hosted data centre services, web-based applications as well as the benefit of being developed from the group up, with mobile users in mind.
With over 500+ data connectors available for their users, clients can bring in data from all these platforms to produce powerful and insightful datasets.
It can be used across all of your business units, by connecting data to the people that need it, Domo provides the ability for a business to be more agile and flexible to achieve the desired results.
What does it do?
Essentially Domo is a central hub for all of your data sources – sales, finance, marketing, operations and IT - to be viewed and connected.
Viewable in flexible and easy to create dashboards, the ability to view key business data in the one platform can improve time savings and efficiencies across the business.
Domo's mission is to be the operating system for business, digitally connecting all your people, your data and your systems, empowering them to collaborate better, make better decisions and be more efficient, right from their phones. Domo works with many of the world's leading and most progressive brands across multiple industries including retail, media and entertainment, manufacturing, finance and more.
Delacon and Domo
By using our data connector, Delacon's call data can be pushed into the Domo platform, allowing for advanced real-time reporting on the calls your business is receiving.
Furthermore, the ability to connect your call tracking data into Domo allows you to view the call data alongside other web and marketing datasets such as Google Analytics and DoubleClick so you can get a real-life view of the customer journey from the campaign that triggered the initial call all the way through to the sale.
Login to your Domo Account
---
Login to your Domo account with your login credentials: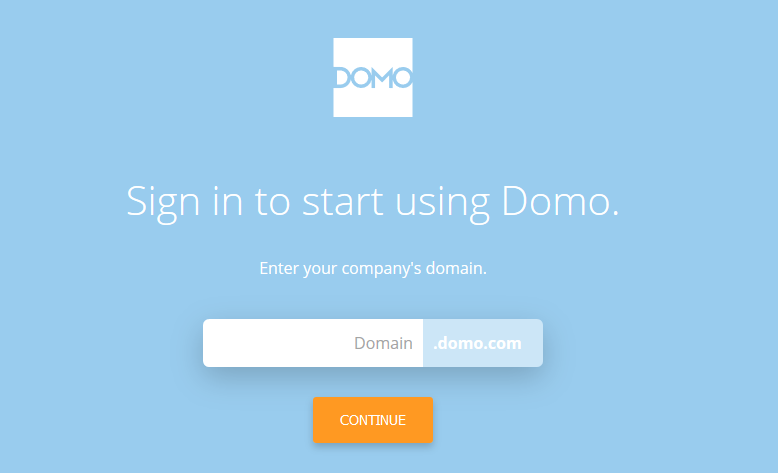 Go to "Cloud App" in the Data Centre
---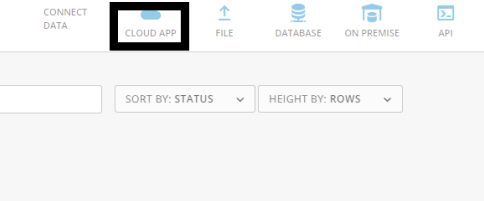 Set up Delacon in Data Connectors
---
1. This can be done by searching for Delacon in the search field

2. Click "Connect Data", then "Get the Data"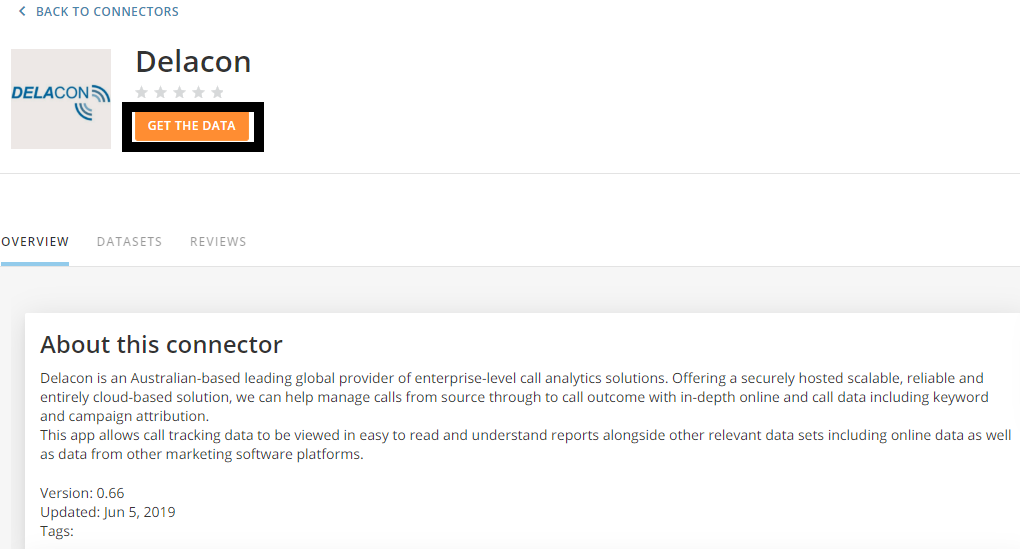 Create Delacon Dataset/Credentials
---
1. Select "Add Account" if you are adding a new account
2. You will need the API key for this, please click here for the instructions.
3. Copy the entire API Key and paste it into your Domo connector credentials.

4. To change the name of the credentials, click on the name and enter your own value. This is useful for Agencies who may manage multiple Delacon client's data in a single Domo instance.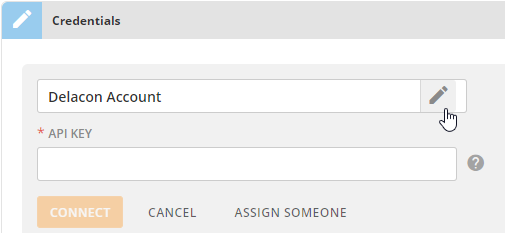 5. Click "Connect".
Input your Details
---
1. Once your API key has been confirmed, you will see a green tick. You will then be guided into the "Details" section to select your Report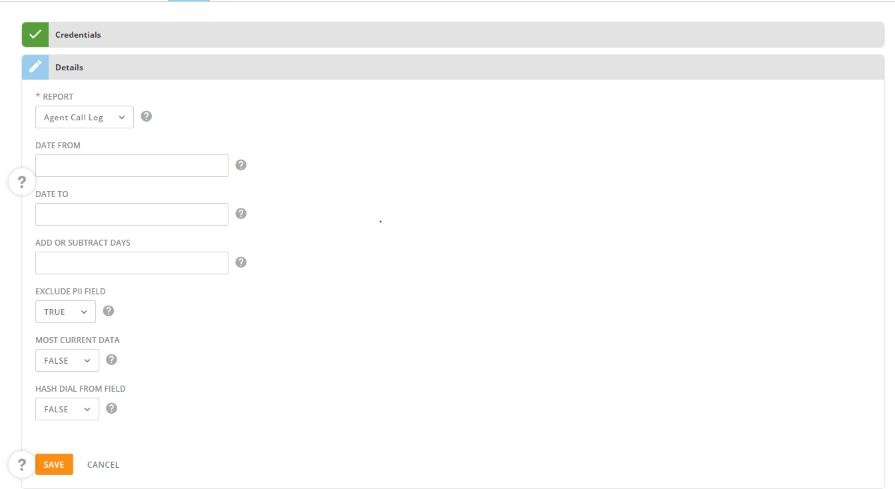 There are two types of reports in the Report dropdown menu: The Standard Call Log and the Agent Call Log
Standard Call Log is recommended to most clients with all relevant details shown similarly as they appear in the Delacon portal.
Agent Call Log is usually customised for large enterprise clients.
If you are uncertain as to which report you should select, please confirm with your Delacon Account Manager.
There are three ways to set the date range of your dataset. Please note that the date range cannot be greater than 100 days.

Fixed Date Range – Choose this option to set a specific date range requirement for your dataset, please enter start date in the Date From field and the end date of your date range in the Date To The format for setting the date value is YYYY-MM-DD and the end date can be set for the future.
Semi Variable Date Range – Choose this option to set a fixed date range with a variable Start or End date for your dataset. The first step is to enter a fixed date value (format is YYYY-MM-DD) in the Date From Then in the Add or Subtract Days field, enter the forward or backward number of days against your Fixed Date as the range for your dataset. For example, "-10" will return your dataset in the date range of your Fixed Date and 10 days prior, or "+10" will return your dataset in the date range of your Fixed Date and post 10 days.
Variable Historical Date Range – Choose this option to set the number of previous days date range for your dataset. For example, "-45" will return the last 45 days of data
Exclude PII Field: You can either exclude or include personally identifiable information from your dataset.
True: PII fields such as the Caller ID, IP Address and landing page will be excluded from the dataset
False: The above fields will be included in the dataset.
Most Current Data: You can select to see the most current data.
False: The most current data will be set to Default, which is yesterday's date.
True: (If range is not selected in the Date To field) – The most current data will be included, up to the last call data available at the time the dataset is updated.
Hash Dial From Field: When Exclude PII Field is set to false, the Caller ID number will be made visible in your dataset under the "Dial From" field. If you select:

False: The Caller ID number will be shown as is.
True: The Caller ID number will be hashed / masked in your dataset using the SHA-256 function.
Click Next to complete this section.
Configure Scheduling
---
Scheduling (DOMO is responsible for this step of the setup). You can configure how often you would like to generate updated data reports.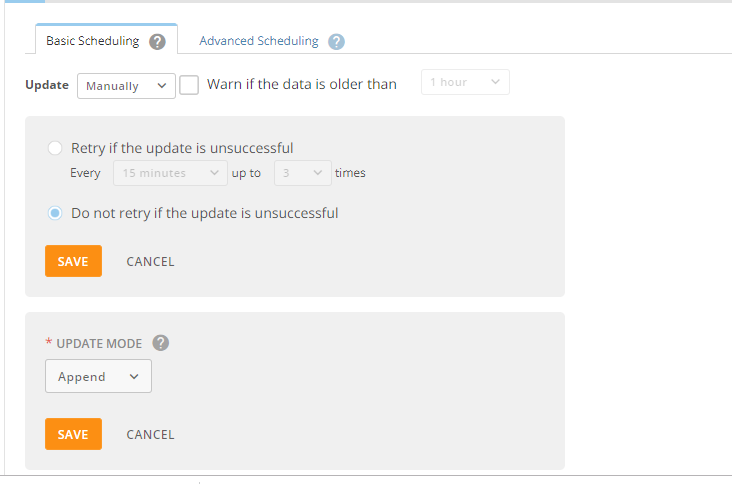 Select your Update preference: updates can be done either every day; every weekday; every week; every month or manually
Once you input your preference, you will be guided to Select Your Update Time: When scheduling the time of day, you would like the update to occur, please note that UTC time is default
Retry: if the scheduling for whatever reason fails (one uncommon instance being the Delacon sever being down), input how long would you would like to wait before auto-restart occurs.
Update Mode: There are two update modes that you can select from when scheduling your data reports.
Replace- Each time you run the connector, it will replace old data and update with new data.
Append: each time you run the connector; more data will be added to previous report.
Save and click
Name your Datasets
---

Dataset Name- please name your dataset, you are free to name it whatever you'd like. We recommend using Delacon in the description.
Dataset Description- describe the dataset as you'd like (something related to Delacon call tracking or product in use is recommended).
Save this data and import will commence.
Exporting your reports
---
1. If you need to export the data, you can click on the screwdriver and export the report (you will be taken to this page as part of the above sequence).

The integration is now complete