Add a New User Management feature has been released in the Delacon Portal. This feature is an important tool for Delacon customers as it provides a simple process to enable instant creation of new additional users without any external assistance from Delacon support. To configure this feature, please follow the steps below:
Step 1. Login to the Delacon Portal and select User Configuration from the top right-hand corner drop down:

Step 2. Click on the + symbol to create a new user

Step 3. Enter the email address that the new user will be using

Step 4. Input all user details. Permissions will allow for you to choose if this user will have "Read-only" or "Manage" (full) permission to access data.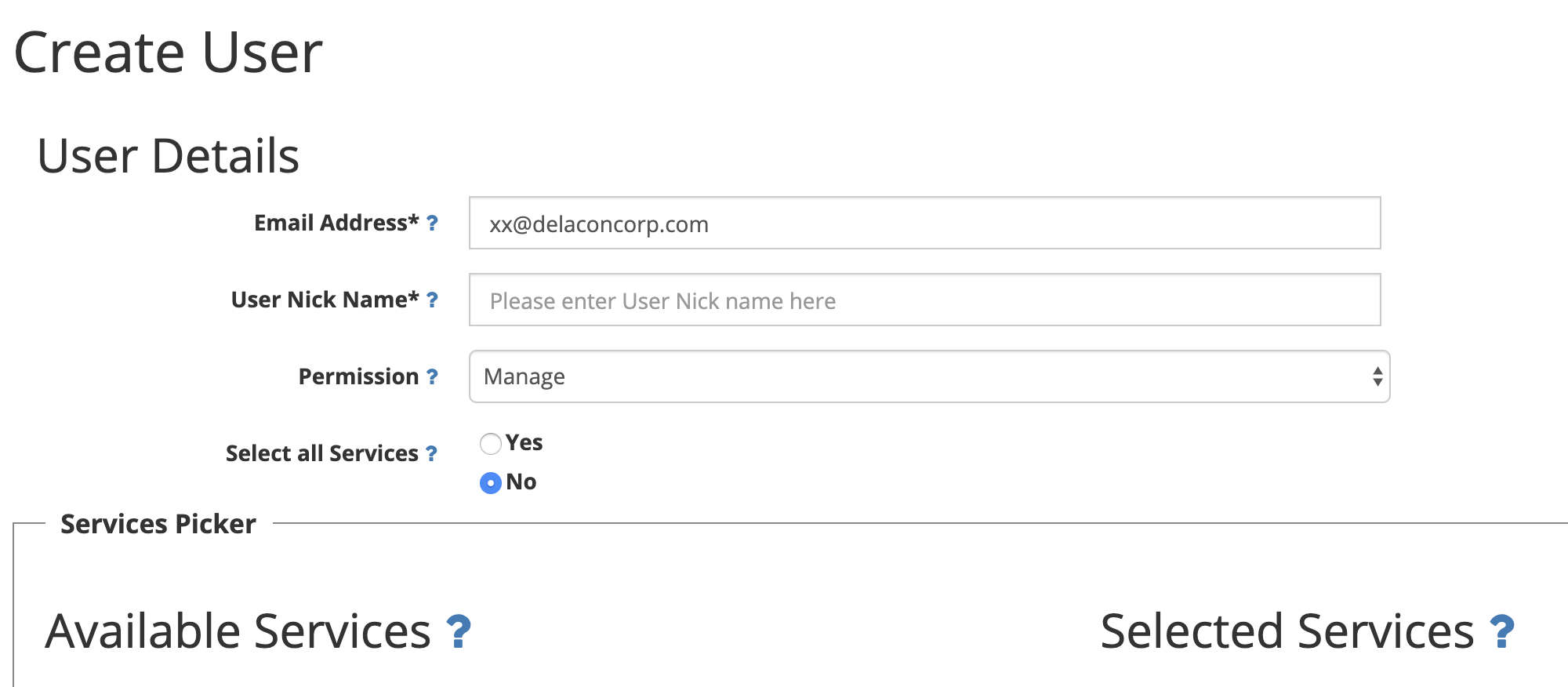 Step 4. Select services from the Services Picker:
Available services lists a full list of CID's (Servicer ID's) under the MID (Master ID). You can select the new user to have access to all CIDs by checking the box next to "Available Services" or select wanted CIDs manually from the display menu. When new CIDs are added to your MID, this user will automatically be able to access these if you grant them access to all CIDs.

Step 5. Once your preferred CIDs are checked, press the green arrow. All selected CIDs will then display in the Selected CID field on the right.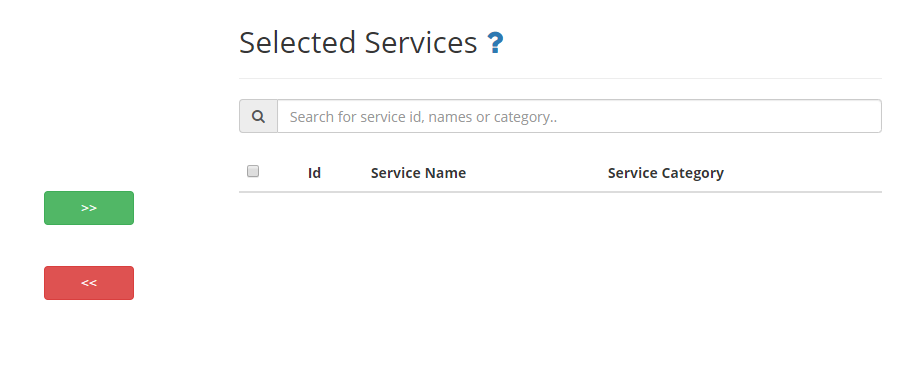 Step 6. Click "Submit" this will complete the creation of a new user. An email will be sent to the users email address to create the login password.
Please note that multiple primary users can assign CIDs (Service/Customer IDs) to one user. For example, if there is a sales department with an MID (Master ID) and multiple CIDs under that Master ID, the primary user can grant access to all relevant sales CIDs. Then if the marketing department wants to grant access to relevant CIDs under their (different) MID (master ID) for the very same user, they can do so. The new user can be assigned as many CIDs as needed by different MID primary users. The new user will be able to access all CIDs granted to them. The various departments will not have access to CID information other than their own.
If you would like further assistance, please do not hesitate to contact Delacon support.