Introduction
Delacon's Call Recording feature allows the recording of calls made to Delacon numbers for playback at a later stage. The call audio will be available as an mp3 file shortly after each call has concluded. A link to this can be found in the Delacon call reports and in the Call Notification Emails.
Setup
To enable Call Recording, please email support@delaconcorp.com. Charges may apply for this service.
Once enabled, Call Recording can be toggled on or off in the Delacon portal by visiting Services > List Services > Edit > Call Recording. Please note, however, that disabling call recording inside the portal does not stop the monthly charges associated with this feature. To avoid further charges, please let our Support team know to disable the feature entirely.

Call recording alert message
By default, when Call Recording has been enabled a message will play to the caller to inform that the call is being recorded to allow them to disconnect prior to a conversation. This is a legal requirement in most countries. To customise this message, please review this guide or contact your account manager or support@delaconcorp.com.
Delacon's default message has below script:
Thank you for calling. Please note your call will be recorded for quality assurance and training purposes.
Accessing call recording files
You can listen to the call recording of each call via:
1. the call log. Log into your Delacon portal and navigate to the call log. Click on Listen to open the recording in a new link.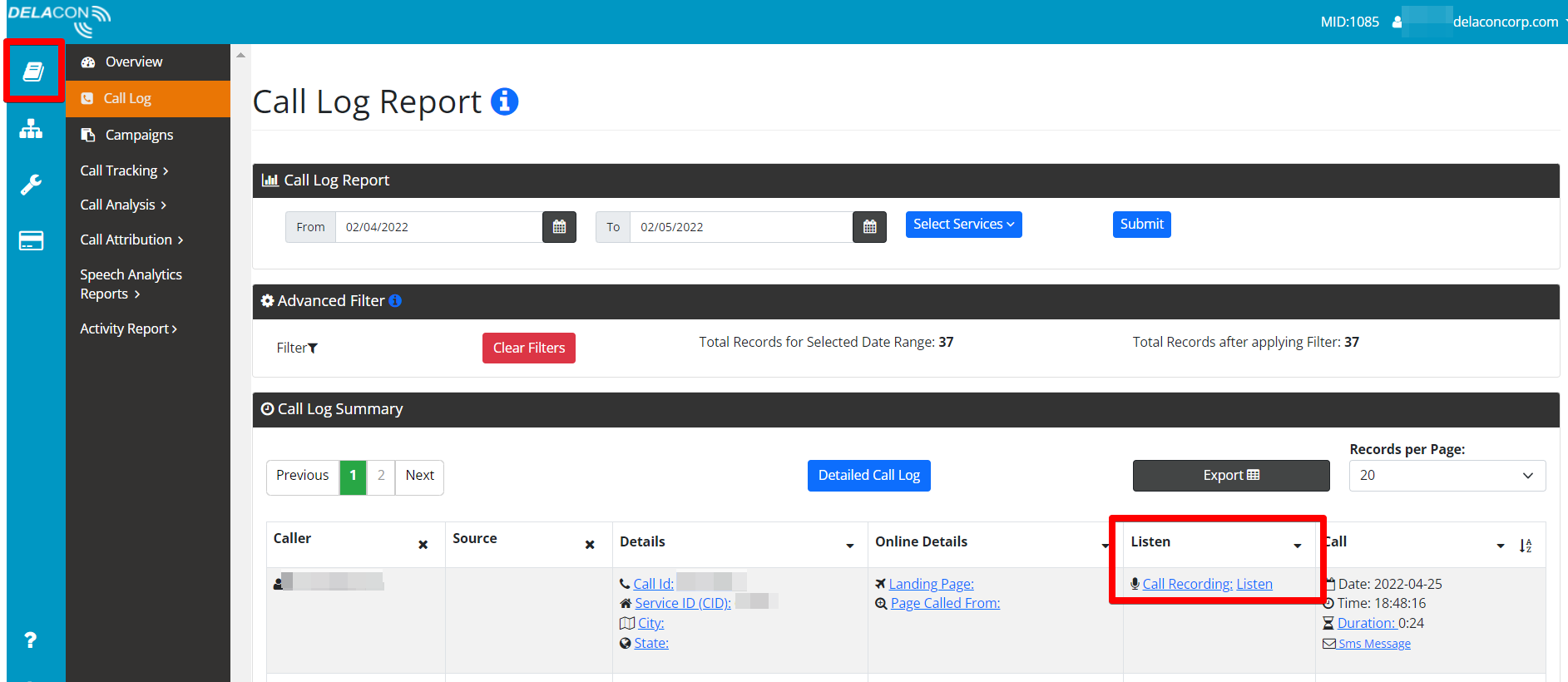 2. the call notification e-mail. The e-mail will contain a link to the call recording file.
3. the automated report. The call log sent to you will contain a link to the call recording file.
Related Articles
Add-on Products