To customise the whisper message audio please review the steps below. Please note that the audio file used needs to adhere to the following specifications:
File Format: WAV
Codec: PCM_S16LE
Bitrate: 128 kbps
Channels: Mono
Frequency: 8000 Hz
Step 1

To change the whisper message, log into the old Delacon portal here or by navigating to Menu > Reporting (OLD)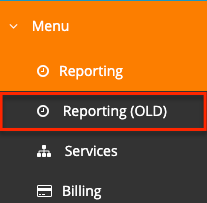 Step 2
Click on the settings tab and select Change Whisper Message.
Step 3

Select whether the whisper message is for all accounts or a specific account. Click on Choose File to select the appropriate audio file and click upload wave file.