Step 1

From the Campaign Directory, select the CID (campaign or company) that you'd like to configure the time of day routing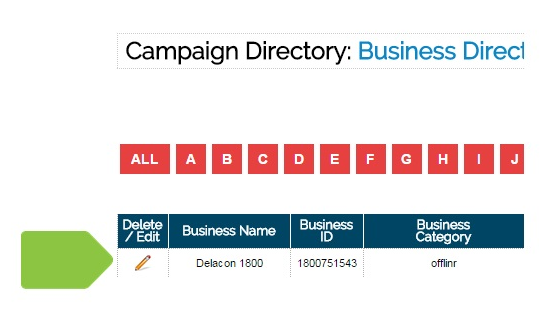 Step 2

Click on the pencil icon next to configure time of day routing.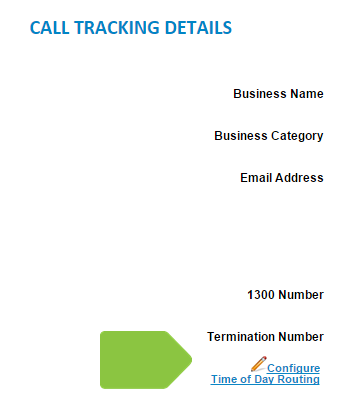 Step 3

Click "New" and configure as required.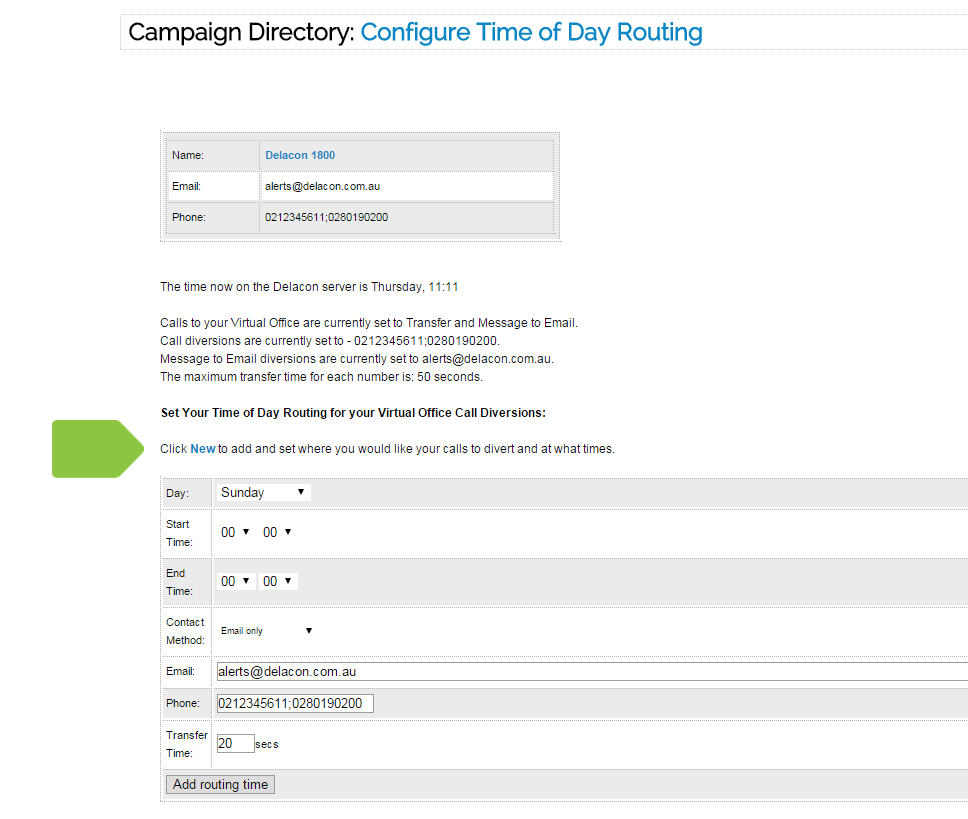 Step 4

You can add multiple routings for the same day. Repeat step 3 for each routing required.