In the call log, you can add comments to a call for example to qualify your call or add more information about the content of the call.


Step 1

Log into your portal and select the Call Log under the Reporting menu. Select the date range to find the call you wish to add comments to.



Step 2

Once you have found the call in question, you will need to add the "Comment" field to the view as most fields are hidden by default. Click on the little downwards arrow in the Call column to open a drop-down menu and enable the "Comment" view by clicking on the little "eye" icon.

Step 3

The comment field is now visible. Click on edit and add your comment to the call.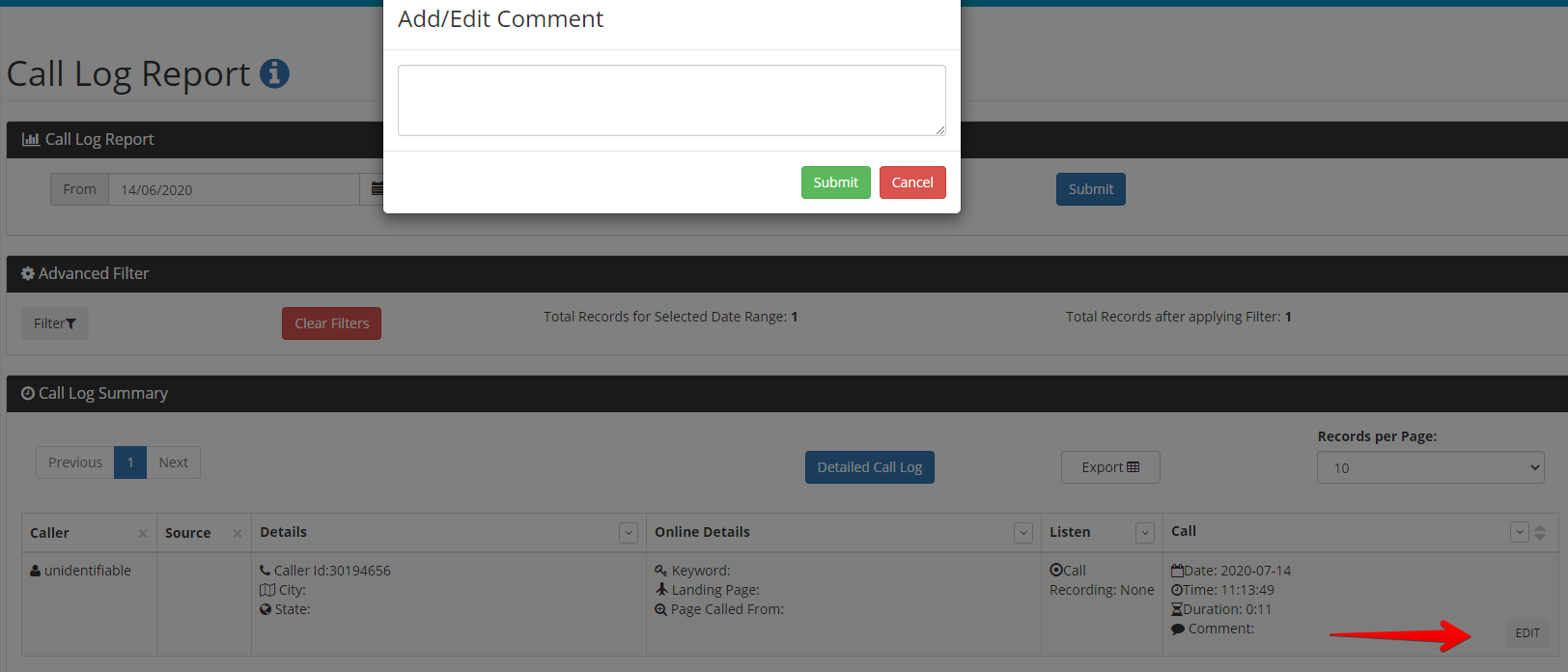 Step 4

Click submit to save your changes.