We are excited to get you started on your Search Ads 360 integrations for Call Extensions with Delacon. Follow the steps in this guide to enable Delacon to upload your matched call tracking conversion data to your DoubleClick Search Ads 360. In order for  Delacon to collect the relevant data and deliver it to your Search Ads 360, you will complete the following steps
Step 1 - Add ds@delaconcorp.com to your advertiser or agency account with edit access. You can find out more information here.
Step 2 - Login to the Delacon Portal and navigate to the Integrations Menu and the DFA Token (offline) menu: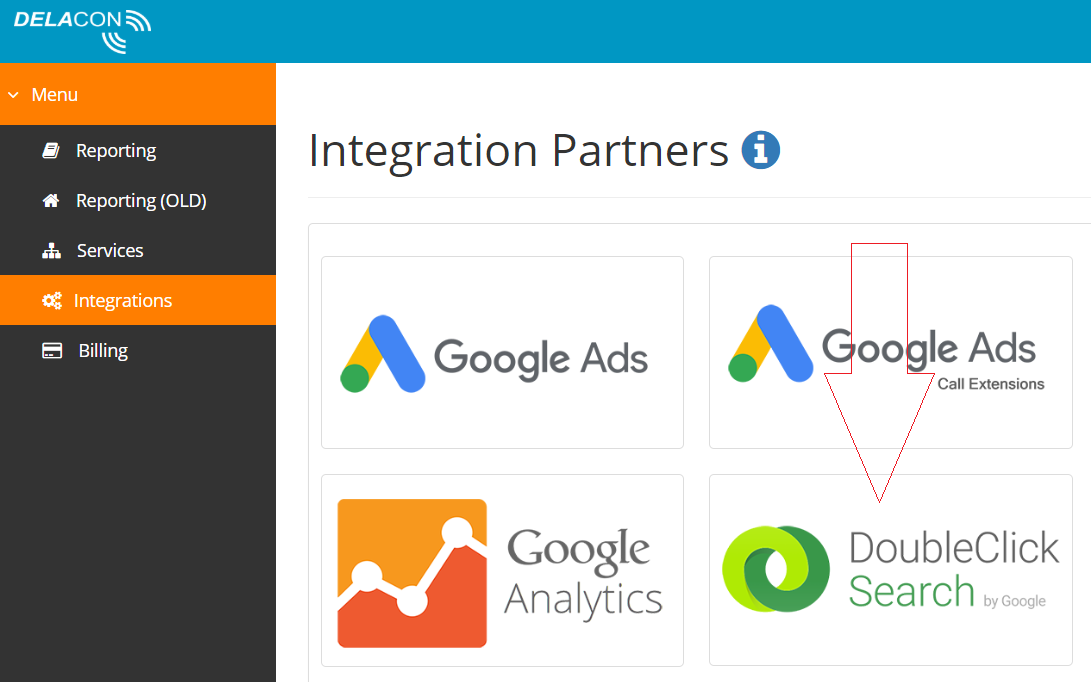 ---
Step 3 - Click on 'Add New Mapping' followed by 'Yes' in the pop up box:

---
Step 4 - Select Relevant Service ID (one at a time) by marking the check box:

---
Step 5 - Enter in the following details:
Agency ID
Advertiser ID
Segment Name (must match the Floodlight segment name in DoubleClick)

---
Step 6 - Enter the conversion value.  This is set by you and is determined by how much value you place on a call conversion. We recommend a value of '1':
---
Step 7 - Enter in the Conversion Type:
Action = Call is received
Transaction = Value attributed to that call conversion

---
Step 8 - Select the conversion currency:

---
Step 9 - Click on 'Add New Mapping':

---
Step 10 - Repeat this process for other CIDs/Services.
Please note that when setting up Call Extensions, each Call Extension will have a separate CID.