If you already have existing Delacon call tracking numbers setup in AdWords and want to add them to Call Extensions, please follow the below steps.
Note: Only one call extension object should be created per Delacon phone number. If there is a need for a call extension to be allocated to multiple campaigns or adgroups, then create the call extension at the account level and then associate that call extension with the campaign and/or adgroup. This is required for proper reporting and attribution from Delacon side
Step 1 - Sign into your AdWords Account
---
Step 2 - Navigate to 'Campaigns' in the left-hand menu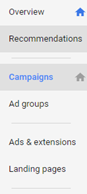 ---
Step 3 - Select the campaign you want to add Call Extensions to:

---
Step 4 - Click Ads & Extensions in the left-hand menu: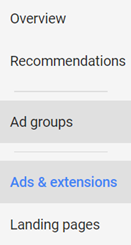 ---
Step 5 - Click on 'Extensions' in the top menu bar:

---
Step 6 - Click on the '+' icon:

---
Step 7 - Select 'Call Extensions from the pop-up menu: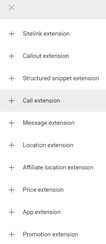 ---
Step 8 - Select 'Create New'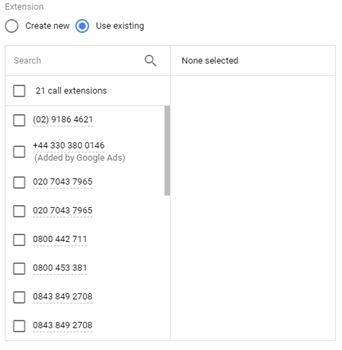 ---
Step 9 - Select the numbers you want to add to the campaign and click 'Save':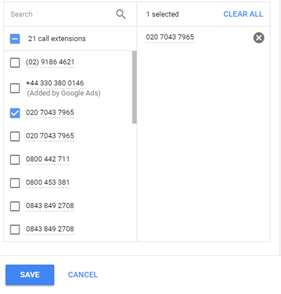 If you have any questions or would like further assistance, please don't hesitate to get in contact with Delacon support.